Hello hello, is that time again to open commissions

Read below and if you have any question feel welcome to message or leave a comment.
Information:
I will do original and fan art work.
Mecha character are a won't do in waist-ups and full-bodies.
Reference images are require, the bigger and high quality the image(s), the better.
No refunds.
I won't start on your commission until paid completely, you can save a slot in case you are waiting for a payment or such.
You will be given a sketch of the piece with a watermark in it in 72DPI to determine if you approve or not, (this only falls into the categories of waist-up and full bodies)
I won't post any of the commission unless the commissioner allows it.
NSFW commissions are accepted.
I have the right to accept or decline.
Headshots:
Greyscale \ Black & white headshot: 10 USD each
Color headshot: 15 USD each
It will be in transparent or in a solid color bg, commissioners choice.



Waist-Ups: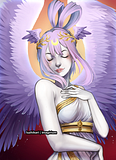 Normal character waist-up color: 20 USD each
Character with big wings: 25 USD each
Characters in armor or such: 30 USD each
It will be in transparent or in a solid or gradient color bg, commissioners choice.
Full-Body  ( 1 slots  available):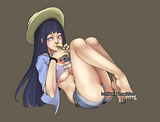 Full-body color  : 35+ USD each ( depends on how complex the character is. The more metal or armor, wings it has 5 usd will be added. Example: if the character has  wings and metal corset or mail, those will be 10 USD ( 10 + 35 = 45 USD in total). If it has a full-body armor it will be a total of 15 USD (15 + 35 = 50 USD)
It will be in a solid or gradient color BG.
Standart Form/Information:
Name and Username:
Paypal:
e-mail:
Type:
( here goes whenever it will be 1 headshot or 2, etc. Any trait or characteristic that the character or you desire the commission to show or express)
Reference \ Images:





Any question or doubts you may have feel free and welcome to message me